Restaurant and Bar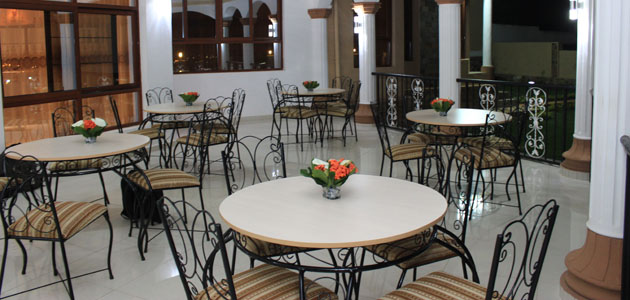 Mountain's View Hotel has two different Restaurants. one on the balcony facing the garden, the other inside the hotel adjuscent to the bar. Our guests would like to enjoy their meal on the balcony also get an opportunity to enjoy the fresh air from the hills and the cool breeze from the lake.
A wide range menu is offered to our clients. A special menu can be made on the client request to his desire.
Our main bar is adjuscent to the restaurant. Our clients are allowed to share a drink on the balcony or in the garden. And remember you can have a drink in your rooms with your guests, courtesy of room service.