About Mountain's view Hotel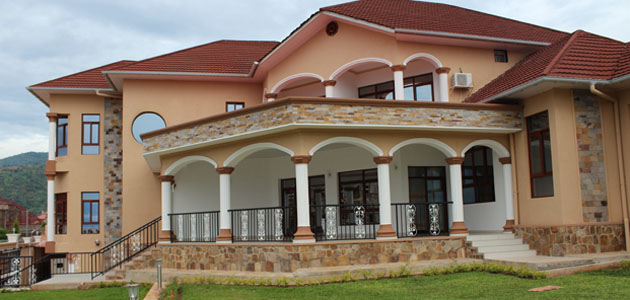 Located in high hills of Bujumbura, Mountain's view Hotel offers accomodation to its guests and a best view of the city and a better sight to the Lake Tanganyika.
While you enjoy the sunset on the Lake Tanganyika, Mountain's view Hotel ensure your safety as it's located on the same area as the State House.
Our Guests will stay comfortably as we offer them a wide range of services as:
Airport Transfer : The guest will be picked up from the Airport at his request, and dropped on the date of his departure
Accomodation : The guest finds at Mountain's view Hotel different types of rooms, We help him to choose according to his need.
Restaurant : Our Chef prepares a variety of menu to you including his special. By your request we can get a menu meeting your desires.
Laundry Service is given to our client whenever needed.
Room service help to maintain our client comfortable and satisfied. Mountain's view hotel room's service is ready to serve you on our balcony while relaxing contemplating the beauty of Bujumbura or while resting in your room.
First Aid is available at the Hotel in case of health issue. A client will be driven to a doctor or a chemist when necessary.
Tourism service is for Guests who want to take a tour and see the country. Mountain's view Hotel provides a tour guide to show you the touristic sites.